Ministry regulations, from January 1, 2010, will establish a system of notification light vehicle fuel consumption, in addition to the Ministry of Industry website publicity, car prices must be attached to the actual fuel consumption identified in the body of the vehicle before the vehicle factory, consumers the fuel situation will purchase vehicles at a glance. After the purchase, the consumer can tear off their own identity.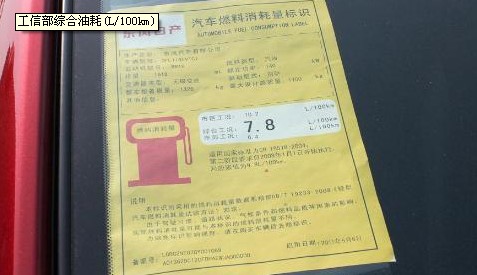 At the same time, the Ministry of Industry website officially launched ldquo; light-duty vehicle fuel consumption notice rdquo; column, consumers can be found in the sale of domestic cars and imported cars in urban, suburban, combined fuel consumption of three types of data working conditions. The announcement released data by the Ministry of Industry designated testing organizations, and tested in accordance with uniform testing method, after the companies to fill in fuel consumption identified and posted on the car, while the reported sample to the Ministry of Industry, Ministry of Industry and re-open these data, which imported cars is by the quality inspection Administration designated testing organizations.
In addition, the Ministry will be based on business cases submitted for the record is updated monthly ldquo; light-duty vehicle fuel consumption notice rdquo ;, consumers can log on http://gzly.miit.gov.cn:8090/datainfo /miit/babs2.jsp view.
Note: Ministry combined consumption does not represent Found.